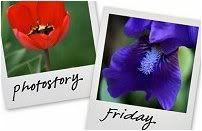 Hosted by Cecily and MamaGeek
Last Sunday we went to Manchester for the Chinese New Year celebrations.
We waited patiently in the cold and the snow in Albert Square for the dragon to appear.......

.....then.....
............. at 12.30pm ...........
................. the firecrackers went off and he appeared:


Daughter enjoyed watching him dance around trying to catch the ball:
After the dance, daughter coloured in some Chinese pictures and had her name written in Chinese characters.
Then we went for lunch (courtesy of Tesco Clubcard vouchers - TGFT).
Finally, we walked up to China Town to see the festivities and daughter got her own dragon:
Another Family Fun Day under our belts!